Tiffbass will be performing at City Winery August 20th 2019. Tickets are on sale now. Tickets range from $20 to $25 so make your plans to attend now.  Doors open at 6pm. 
TiffsBass is a member of the Grammy Award Recording Academy, Washington, D.C. Chapter, the premier outlet for honoring achievements in the recording arts and supporting the music community. She is also a bass clinician and motivational speaker for music conferences and schools for students wanting to pursue careers in music.
On stage, she has been privileged to work with National and International Recording Artists Gladys Knight, Yolanda Adams, Kenny Lattimore, Lisa Raye, Todd Dulaney, KeKe Wyatt, Lynn Whitfield, Maysa Leaks, Avery Sunshine, and more. She currently has a music single published called "Viscosity" and look out for the full project. Support our KeyPlayer and check out her interview with us on our interview page.
Breakthrough tells the true story of one of the most miraculous recoveries ever. John Smith was just 14 years old when he fell through an icy Missouri lake in 2015. After being rescued from the frigid waters, John was rushed to a local hospital, where, with no pulse for nearly 45 minutes, he was declared dead. But then something remarkable happened: He woke up. The incredible tale is being retold, Hollywood-style, in "Breakthrough," starring Chrissy Metz and Josh Lucas.
We Are Phenomenal Women (W.A.P.W) is an 501(c)3 non-profit corporation. W.A.P.W is an informative empowering , supportive group that connects, educates and supports women who have experienced Domestic Violence in the past or who could possibly experience it in the future. (visit website click on photo)
W.A.P.W aims to empower domestic violence victims and women of all ages and backgrounds by building their self-confidence to get out of unhealthy relationships, bring back their self-esteem, help them restore self-love and retain their self-worth. If you would like to get involved contact CEO Sherneice Gatewood @ sherneiceg4@aol.com
The Best of Enemies tells the true story of an unlikely relationship between Ann Atwater (Henson), an outspoken civil rights activist, and C.P. Ellis, the president of the Durham chapter of United Klans of America (played by Oscar-winner Sam Rockwell). The pair unwittingly co-chaired a community summit in Durham, North Carolina, in the summer of 1971, just months after the U.S. Supreme Court upheld the use of busing to desegregate schools.
What followed would change Durham and the lives of Atwater and Ellis forever, as the two formed a friendship that lasted a lifetime up until Ellis' death in 2005.
The Bey Scholars Inc.  is an organization that was established by two young men that understand a need Anthonyquiame Jackson-bey (r) and Darnell Pittman(l) are in direct response to the growing need of a bridge to connect education and information learned in public and charter schools, including a growing demand in the current business and job markets. To date Bey Scholars have created eleven (11) programs (including 2 fund raising programs) that adequately addresses these concerns and provide a unique approach in the learning experience.
Bey Scholars programs will run five days a week during the school year 2pm to 7pm. Students from K-12th grade will gain necessary knowledge and skills needed to be socially adaptable in diverse markets which awaits them. Bey Scholars Inc. programs are designed to create entrepreneurial and employment opportunities for everyone that comes through its doors.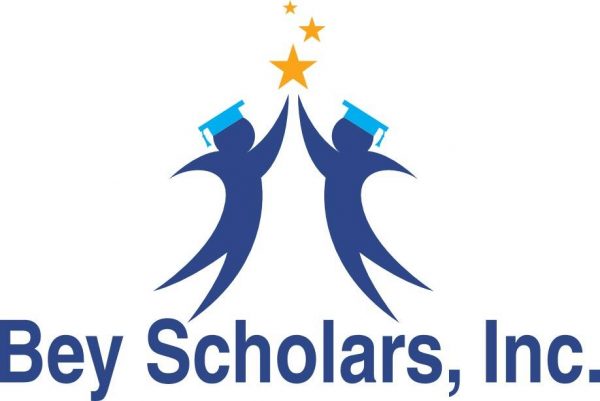 The Bey Scholars Inc. is very active in the Harlem Community and have gain support from the Harlem Youth Marines Inc.  Bey Scholars had an early registration drive throughout Harlem which was very successful. The nature and extent of your involvement is important to Bey Scholars Inc. You can donate your professional time to provide a career path and industry skill needed to Bey Scholars participants. Your partnership with Bey Scholars Inc. will help expand Bey youth's dreams and create future leaders. Should you decide to participate contact us immediately email info@BeyScholars.org, stay in touch with us visit www.BeyScholars.org or call 646-776-0319 for updated information and how to give financially.