Under the tutelage of Rocky Balboa, light heavyweight contender Adonis Creed faces off against Viktor Drago, the son of Ivan Drago.  Michael B. Jordan, Sylvester Stallone, Tessa Thompson. The movie is a sequel to Creed, continuing the Rocky series by focusing on the late Apollo. Urbanbuzzmag.com is giving away 2 free tickets email urbanbuzzmagazine@aol.com to win.
In RUN THE RACE, two desperate brothers sacrifice today for a better tomorrow. Reeling from his mother's death and his father's abandonment,  Zach Truett, (Tanner Stine) an All-State athlete, finds glory on the football field, working to earn a college scholarship and the brothers' ticket out of town. When a devastating injury puts Zach and his dreams on the sidelines, His brother, David Truett (Evan Hofer) laces up his track cleats to salvage their future and point Zach toward hope.
In theaters February 22nd, RUN THE RACE shows what's possible when you run to instead of from the overwhelming love of God.
God Friended Me is a humorous, uplifting drama about an outspoken atheist whose life is turned upside down when he receives a friend request on social media from God and unwittingly becomes an agent of change in the lives and destinies of others around him. Miles Finer is intelligent, hopeful and optimistic, but he doesn't believe in God. Premiers Sunday September 30th.
On June 28th Yankees pitcher CC Sabathia and his wife Amber hosted a Celebrity Softball Game to benefit Sabathia's PitCCh In Foundation. Sabathia invited a host of current and former Yankee teammates, several New York celebrities and athletes and a variety of other personalities to compete in a friendly game of softball at Yankee Stadium.
The Bey Scholars Inc.  is an organization that was established by two young men that understand a need Anthonyquiame Jackson-bey (r) and Darnell Pittman(l) are in direct response to the growing need of a bridge to connect education and information learned in public and charter schools, including a growing demand in the current business and job markets. To date Bey Scholars have created eleven (11) programs (including 2 fund raising programs) that adequately addresses these concerns and provide a unique approach in the learning experience.
Bey Scholars programs will run five days a week during the school year 2pm to 7pm. Students from K-12th grade will gain necessary knowledge and skills needed to be socially adaptable in diverse markets which awaits them. Bey Scholars Inc. programs are designed to create entrepreneurial and employment opportunities for everyone that comes through its doors.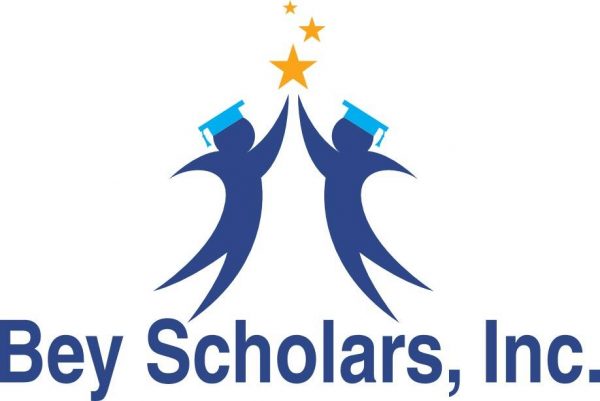 The Bey Scholars Inc. is very active in the Harlem Community and have gain support from the Harlem Youth Marines Inc.  Bey Scholars had an early registration drive throughout Harlem which was very successful. The nature and extent of your involvement is important to Bey Scholars Inc. You can donate your professional time to provide a career path and industry skill needed to Bey Scholars participants. Your partnership with Bey Scholars Inc. will help expand Bey youth's dreams and create future leaders. Should you decide to participate contact us immediately email info@BeyScholars.org, stay in touch with us visit www.BeyScholars.org or call 646-776-0319 for updated information and how to give financially.