lm foundation annual women's conf.
LM Foundation Presents their Annual Women's Conference When God Remembers on  Saturday, May 4, 2019 from 10:00am to 12:30pm Doors Open: 9:30am College Park Marriott Hotel & Conference Center 3501 University Blvd. East Hyattsville, MD 20783 CLICK FLYER for $25  EARLY Bird tickets BEFORE  Feb. 28, 2018 
This annual powerful event will bring women together from all over for an Empowering, Uplifting and Mentoring, event. Featuring our own founder of  Urban Buzz Magazine Ms. Nigeria Anderson as your female master of ceremonies.  When God Remembers, is a training for success conference, where women share their success stories.  Ladies we look forward to meeting you there.
Breakthrough tells the true story of one of the most miraculous recoveries ever. John Smith was just 14 years old when he fell through an icy Missouri lake in 2015. After being rescued from the frigid waters, John was rushed to a local hospital, where, with no pulse for nearly 45 minutes, he was declared dead. But then something remarkable happened: He woke up. The incredible tale is being retold, Hollywood-style, in "Breakthrough," starring Chrissy Metz and Josh Lucas.
A new eight-part television series called Jesus: His Life will premiere on the History Channel March 25th. The series will show Jesus' life from the perspectives of Joseph, John the Baptist, Mary, Caiaphas, Judas Iscariot, Peter, Pontius Pilate and Mary Magdalene.
Jesus: His Life (produced by Nutopia productions, "Finding Jesus") will be a combination of scripted drama based off the Gospels and interviews with prominent pastors and Christian scholars, including Lakewood Church Pastor Joel Osteen, Presiding Bishop of The Episcopal Church Michael Curry, and Asbury Theological Seminary New Testament professor Ben Witherington III.
The Best of Enemies tells the true story of an unlikely relationship between Ann Atwater (Henson), an outspoken civil rights activist, and C.P. Ellis, the president of the Durham chapter of United Klans of America (played by Oscar-winner Sam Rockwell). The pair unwittingly co-chaired a community summit in Durham, North Carolina, in the summer of 1971, just months after the U.S. Supreme Court upheld the use of busing to desegregate schools.
What followed would change Durham and the lives of Atwater and Ellis forever, as the two formed a friendship that lasted a lifetime up until Ellis' death in 2005.
The Bey Scholars Inc.  is an organization that was established by two young men that understand a need Anthonyquiame Jackson-bey (r) and Darnell Pittman(l) are in direct response to the growing need of a bridge to connect education and information learned in public and charter schools, including a growing demand in the current business and job markets. To date Bey Scholars have created eleven (11) programs (including 2 fund raising programs) that adequately addresses these concerns and provide a unique approach in the learning experience.
Bey Scholars programs will run five days a week during the school year 2pm to 7pm. Students from K-12th grade will gain necessary knowledge and skills needed to be socially adaptable in diverse markets which awaits them. Bey Scholars Inc. programs are designed to create entrepreneurial and employment opportunities for everyone that comes through its doors.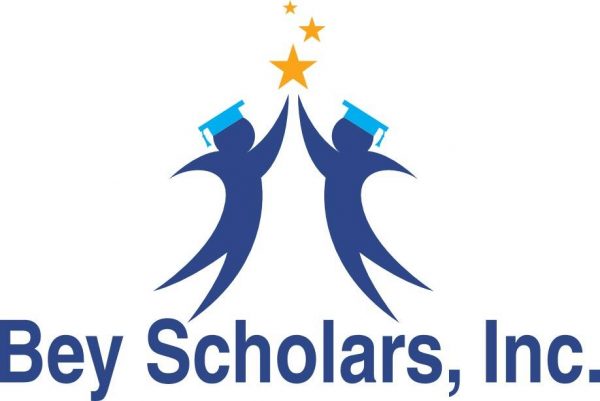 The Bey Scholars Inc. is very active in the Harlem Community and have gain support from the Harlem Youth Marines Inc.  Bey Scholars had an early registration drive throughout Harlem which was very successful. The nature and extent of your involvement is important to Bey Scholars Inc. You can donate your professional time to provide a career path and industry skill needed to Bey Scholars participants. Your partnership with Bey Scholars Inc. will help expand Bey youth's dreams and create future leaders. Should you decide to participate contact us immediately email info@BeyScholars.org, stay in touch with us visit www.BeyScholars.org or call 646-776-0319 for updated information and how to give financially.