Ambrosia is a songwriter and vocalist, who is able to sing R&B, Jazz, Soul, House and Gospel.  Currently just release a new single Save Me From Me a house groove which she is known for.  Ambrosia has one of the sweetest voices in soulful house music. So many of her Shelter infused jams have blessed dance floors all over the world and now she is lending her gifts to Aquasol Recordings. A true jazz vocalist pioneer for over 35 years.  It's a true honor to present this first single Save Me From Me from her forthcoming album. Enjoy this momentous masterpiece.
Due to COVID19 we ask that you support artist who are still producing quality music.  Click on the PHOTO purchase the Single and Enter to WIN $50 just email proof of purchase to urbanbuzzmagazine@aol.com.
Dark Waters is a great movie. We need more people who are not afraid to stand up for righteousness.  Actors Mark Ruffalo, Anne Hathaway and Tim Robbins do an excellent job.   Mark Ruffalo plays a corporate defense attorney.  He takes on an environmental lawsuit against a chemical company that exposes a lengthy history of pollution.  We are not so far removed as we fight COVID19.  Prayerfully someone will stand up for righteousness against this threat that is killing people all around the world.
We Are Phenomenal Women (W.A.P.W) is an 501(c)3 non-profit corporation. W.A.P.W is an informative empowering, supportive group that connects, educates and supports women who have experienced Domestic Violence in the past or who could possibly experience it in the future. (visit website click on photo)
W.A.P.W aims to empower domestic violence victims and women of all ages and backgrounds by building their self-confidence to get out of unhealthy relationships, bring back their self-esteem, help them restore self-love and retain their self-worth. If you would like to get involved follow We Are Phenomenal Women on Facebook and Twitter @wearephenomena1 or contact CEO Sherneice Gatewood at sherneiceg4@aol.com
The Banker is a wake up call for minorities all over the world. The key to overcoming any institution that will try to limit you, unity.  Maybe COVID19 will flatten the curve of racism, peril and disenfranchise that affect all minorities around the world.  A great inspirational movie to be encourage that change is going to come. It is written the last shall be first. 
The film is about two African-American men in the 1960s. The two entrepreneurs hire a working-class white man to pretend to be the head of their business empire while they pose as a janitor and chauffeur.   Not since the Spook Who Sat By The Door have I been so pleased about a film about making a difference.  And we know Samuel L. Jackson is the right one to do it.   
The Bey Scholars Inc.  is an organization that was established by two young men that understand a need Anthonyquiame Jackson-bey (r) and Darnell Pittman(l) are in direct response to the growing need of a bridge to connect education and information learned in public and charter schools, including a growing demand in the current business and job markets. To date Bey Scholars have created eleven (11) programs (including 2 fund raising programs) that adequately addresses these concerns and provide a unique approach in the learning experience.
Bey Scholars programs will run five days a week during the school year 2pm to 7pm. Students from K-12th grade will gain necessary knowledge and skills needed to be socially adaptable in diverse markets which awaits them. Bey Scholars Inc. programs are designed to create entrepreneurial and employment opportunities for everyone that comes through its doors.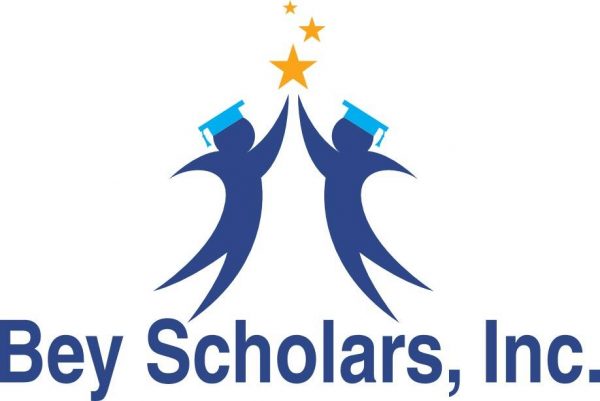 The Bey Scholars Inc. is very active in the Harlem Community and have gain support from the Harlem Youth Marines Inc.  Bey Scholars had an early registration drive throughout Harlem which was very successful. The nature and extent of your involvement is important to Bey Scholars Inc. You can donate your professional time to provide a career path and industry skill needed to Bey Scholars participants. Your partnership with Bey Scholars Inc. will help expand Bey youth's dreams and create future leaders. Should you decide to participate contact us immediately email info@BeyScholars.org, stay in touch with us visit www.BeyScholars.org or call 646-776-0319 for updated information and how to give financially.