lm foundation annual women's conf.
LM Foundation Presents their Annual Women's Conference When God Remembers on  Saturday, May 4, 2019 from 10:00am to 12:30pm Doors Open: 9:30am College Park Marriott Hotel & Conference Center 3501 University Blvd. East Hyattsville, MD 20783 CLICK FLYER for $25  EARLY Bird tickets BEFORE  Feb. 28, 2018 
This annual powerful event will bring women together from all over for an Empowering, Uplifting and Mentoring, event. Featuring our own founder of  Urban Buzz Magazine Ms. Nigeria Anderson as your female master of ceremonies.  When God Remembers, is a training for success conference, where women share their success stories.  Ladies we look forward to meeting you there.
In RUN THE RACE, two desperate brothers sacrifice today for a better tomorrow. Reeling from his mother's death and his father's abandonment,  Zach Truett, (Tanner Stine) an All-State athlete, finds glory on the football field, working to earn a college scholarship and the brothers' ticket out of town. When a devastating injury puts Zach and his dreams on the sidelines, His brother, David Truett (Evan Hofer) laces up his track cleats to salvage their future and point Zach toward hope.
In theaters February 22nd, RUN THE RACE shows what's possible when you run to instead of from the overwhelming love of God.
l.m. foundation fundraiser cruise
At L.M. Foundation, we aim to rebuild hope where it's been damaged or lost. We work to rebuild and restructure with those in need, those who are underprivileged and those who are underserved.  Our focus lies on community efforts, including small-scale construction protects, shelter, food supply, community awareness, and educational opportunities. Therefore your participation on this cruise  will benefit a lot of people in need. Book your reservation now for a good cause CLICK ON THE PHOTO for more information.  See You Soon.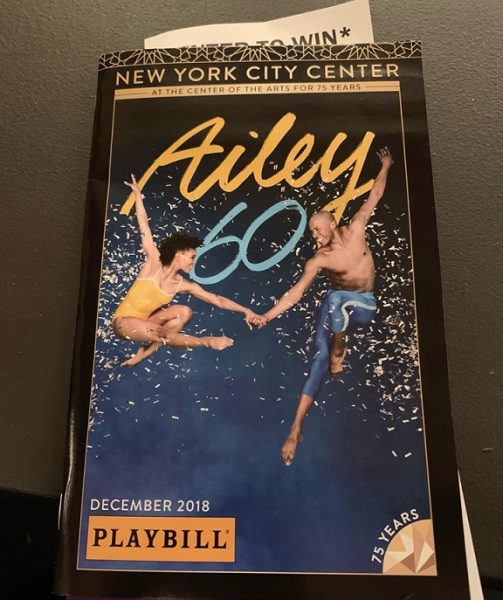 Ailey 6oth celebration was simply wonderful. There were no shy of dance or dance moves.  The group of modern dancers transformed each performance into a cultural fabric of brilliant story telling. Speaking through a dance language which communicated to all in attendance. With creative influences for all cultures. Promoting sense of pride in the midst of the battle cry flow for movement. 
The Bey Scholars Inc.  is an organization that was established by two young men that understand a need Anthonyquiame Jackson-bey (r) and Darnell Pittman(l) are in direct response to the growing need of a bridge to connect education and information learned in public and charter schools, including a growing demand in the current business and job markets. To date Bey Scholars have created eleven (11) programs (including 2 fund raising programs) that adequately addresses these concerns and provide a unique approach in the learning experience.
Bey Scholars programs will run five days a week during the school year 2pm to 7pm. Students from K-12th grade will gain necessary knowledge and skills needed to be socially adaptable in diverse markets which awaits them. Bey Scholars Inc. programs are designed to create entrepreneurial and employment opportunities for everyone that comes through its doors.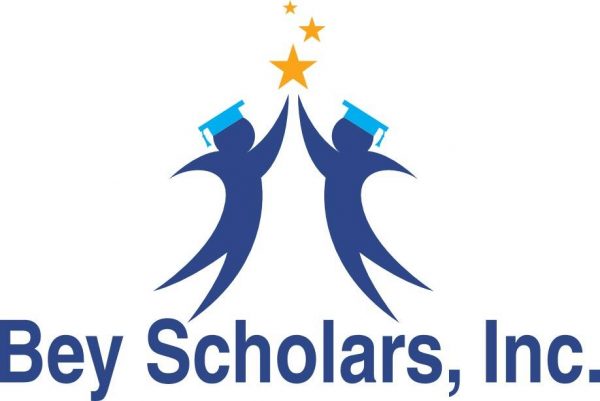 The Bey Scholars Inc. is very active in the Harlem Community and have gain support from the Harlem Youth Marines Inc.  Bey Scholars had an early registration drive throughout Harlem which was very successful. The nature and extent of your involvement is important to Bey Scholars Inc. You can donate your professional time to provide a career path and industry skill needed to Bey Scholars participants. Your partnership with Bey Scholars Inc. will help expand Bey youth's dreams and create future leaders. Should you decide to participate contact us immediately email info@BeyScholars.org, stay in touch with us visit www.BeyScholars.org or call 646-776-0319 for updated information and how to give financially.