An impoverished single mother is losing her 15-year-old son to the rough streets of Washington, D.C. Unwilling to see him drop out and deal drugs, she places him in a private school. But when she can't afford the tuition, she soon launches a movement to change the system that is destroying him and thousands of others.  This is a must see. We need more Miss Virginia's in education, housing and health.
C lemency is a devastating and powerful examination of the death penalty from the perspective of prison warden Bernadine Williams, played by Academy Award-nominated actress Alfre Woodard. The film is directed by Chinonye Chukwu, the first black woman to win the Sundance Festival Grand Jury Prize for this film. The film also features a cast including Aldis Hodge, Danielle Brooks, Richard Schiff, and Wendell Pierce.
We Are Phenomenal Women (W.A.P.W) is an 501(c)3 non-profit corporation. W.A.P.W is an informative empowering, supportive group that connects, educates and supports women who have experienced Domestic Violence in the past or who could possibly experience it in the future. (visit website click on photo)
W.A.P.W aims to empower domestic violence victims and women of all ages and backgrounds by building their self-confidence to get out of unhealthy relationships, bring back their self-esteem, help them restore self-love and retain their self-worth. If you would like to get involved contact CEO Sherneice Gatewood @ sherneiceg4@aol.com
Amazing Grace is a reminder of what church looks like and sound like. There were no cell phones so people were able to clap their hands and raise them in praise and worship. With all the technology I know most church's are on YouTube, sell DVD's and CD's of their services, not sure why cell phones are out recording. Anyway this blessed me so much. Thank you Spike Lee, so glad you received an OSCAR because this right here was Amazing.  Every church need a choir director like Mr. Alexander Hamilton. My God, my God he did that. The choir just belting out while sitting. Lord have your way in our churches.
The Bey Scholars Inc.  is an organization that was established by two young men that understand a need Anthonyquiame Jackson-bey (r) and Darnell Pittman(l) are in direct response to the growing need of a bridge to connect education and information learned in public and charter schools, including a growing demand in the current business and job markets. To date Bey Scholars have created eleven (11) programs (including 2 fund raising programs) that adequately addresses these concerns and provide a unique approach in the learning experience.
Bey Scholars programs will run five days a week during the school year 2pm to 7pm. Students from K-12th grade will gain necessary knowledge and skills needed to be socially adaptable in diverse markets which awaits them. Bey Scholars Inc. programs are designed to create entrepreneurial and employment opportunities for everyone that comes through its doors.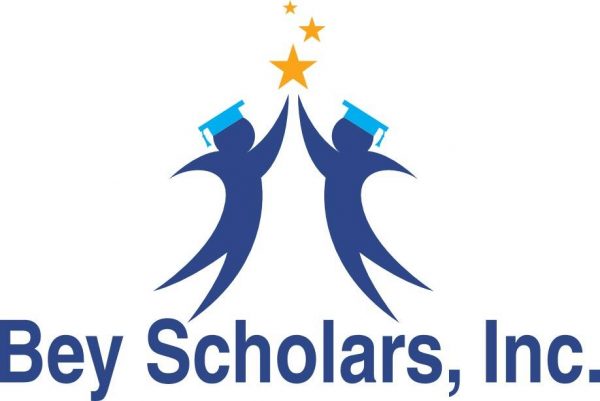 The Bey Scholars Inc. is very active in the Harlem Community and have gain support from the Harlem Youth Marines Inc.  Bey Scholars had an early registration drive throughout Harlem which was very successful. The nature and extent of your involvement is important to Bey Scholars Inc. You can donate your professional time to provide a career path and industry skill needed to Bey Scholars participants. Your partnership with Bey Scholars Inc. will help expand Bey youth's dreams and create future leaders. Should you decide to participate contact us immediately email info@BeyScholars.org, stay in touch with us visit www.BeyScholars.org or call 646-776-0319 for updated information and how to give financially.