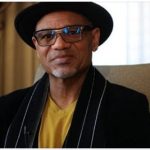 Kirk Whalum Heads Out On his 8th Annual Gospel According To Jazz Christmas Tour.  Shows feature John Stoddart and Kevin Whalum, along with this year's special guests, vocalist Maysa and guitarist Adam Hawl. Beginning at West Angeles Church December 6th. Grammy® Award Winner and Global Recording Artist Kirk Whalum has many dates so make sure you follow him on his 8th Annual Gospel According To Jazz Christmas tour. He will perform his biggest hits, holiday favorites, and songs from his new album, Humanite'  make sure you get your seat.
Kirk's new album  Humanite' was produced by his longtime friend, producer, British jazz trumpeter and session musician, James McMillan. Over a period of three months in 2018, Kirk and James recorded the soul-drenched, emotional and highly melodic tracks in locations ranging from studios in Jakarta, Tokyo, Paris, Nairobi, Johannesburg and Hastings, to hotel rooms, office buildings and even Kirk's living room in his hometown, Memphis, Tenn.
Standout tracks that showcase the album's harmonious mix of American jazz, blues, funk and pop, along with global indigenous musical forms, abound on Humanité and include the high velocity fusion track, "Korogocho," featuring jazz master bass player Marcus Miller in a death-defying duel with young Indonesian bass sharp-shooter Barry Likumahuwa; a silky ballad about the power of education and enlightenment, "Wake Up Everybody," featuring Indonesian superstar, Afgan; and the uplifting, gorgeous contemporary jazz/R&B track and debut single, "Get Your Wings Up," featuring guitarist/vocalist Andréa Lisa. 
"Music is the language that communicates across borders. Music can break and enter into a person's soul," said Kirk. "The difference is that she is not there to take, she's there to give, to leave something when she goes." Congrats to our Keyplayer Mr. Kirk Whalum on his latest venture as we say once a KeyPlayer always a Keyplayer.  Visit his website to find out when his tour will be in you City. https://www.kirkwhalum.com/