Urbanbuzzmag.com
By Nigeria Anderson
Sandra L. Richards Author of Rice & Rocks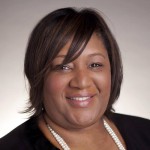 Sandra L. Richards, soon to be one of the bestselling author's of children's literature. Has just released  Rice & Rocks  children book for children 12 and under.  Rice & Rocks is immediately becoming a favorite among both children and adults.  The book is in memory of Richards nephew and has taken on a spirit all its own.
Sandra  L. Richards is a prolific writer, which lead her to publish her book Rice & Rocks.  Allowing her talent and skill to become a blessing to many young minds across the world. Rice & Rocks can easily be a Nickelodeon hit according to children's feedback.  Let's agree that Rice & Rocks may be our next American animated television series.
I had the pleasure of speaking with author Sandra L. Richards about Rice & Rocks. In our world of blended families, this book explores our rich diversity. Sandra L. Richards is an American-born daughter of Jamaican immigrant parents. It her desire Rice & Rocks will serve as an educational resource for families seeking to teach their children the value of their heritage and importance of cultural diversity. Sold in bookstores and online Rice & Rocks is filled with adventure and a positive journey for all to explore.
Enjoy our interview and if you would like Sandra L. Richards to come to your school, bookstore or library to share Rice & Rocks  let her know. (visit her website www.SandraLRichards.com #RiceandRocks ) Help us welcome our new Key Player by sharing this link.