Urbanbuzzmag.com
By Nigeria Anderson
MUSIC FOR RESTORATION "WE WILL RISE"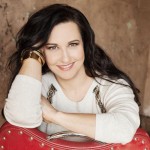 Natasha Owens is a recording artist and business woman with purpose. In these very challenging times Natasha Owens have placed an anthem in the atmosphere with her New Release We Will Rise. She was raised in a musical family, began singing at 4 years of age and was involved with choirs and praise teams while growing up.  On May 2010, Owens faith was tested when her 58-year-old father died from a tragic gun accident that instantly killed him. Natasha Owens was overcome with grief, she retreated from life and found it difficult to heal. Natasha Owens story is not new. Many Christians can reach a place where they just feel abandoned. It is the enemies favorite trick to discourage, kill and destroy but there are a few of us who have overcome his devices. Those who have come out of Satan's grip can truly claim greater is He in me then he in the world. We can share how there is Power of the Blood and the Words of our testimony is His Strength and our victory. Natasha Owens transparency and music will help someone else.
Salvation is a continuing process that has challenges. However, Salvation also, has its rewards. As believers we know, God is a rewarded to them that diligently seek Him. First you must believe He is alive and well able to help, in times of trouble.  Even as believers sometime tragedies can paralyze us emotionally and we can get stuck.  For those who have gone through this process can only say one thing, If It Hadn't Been For The Lord On My Side.  Natasha Owens talks about wearing a mask of i'm okay.  It was during this time, Natasha Owens  Pastor of Turning Pointe Church in Allen, TX asked her to become Music Minister for the congregation.
Natasha Owens accepted the position to keep busy but it became her music ministry and healing process.  In the midst of praise and worship a door opened for her music career.  Natasha Owens has shared stages with Michael W. Smith, Jason Crabb, Sanctus Real, Kutless, Rush Of Fools, Jeremy Camp, Natalie Grant, TobyMac, Tenth Avenue North MercyMe and David Dunn. Natasha Owens released her first album, I Made It Through in 2013, No One But You in 2015 and New Release We Will Rise in 2016. You can purchase her music on various music outlets and follow her on social media @tashaowensmusic or visit her website http://natashaowensmusic.com/.
I had the great pleasure of speaking with Natasha Owens regarding her new project and testimony. If you ever needed to be encourage you should listen to Natasha's transparency in our interview. I introduce to you our new Key Player Natasha Owens.