Urbanbuzzmag.com
By Nigeria Anderson
Gregory Williams With Switch And New Book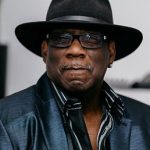 Gregory Williams after 30 years, returns with former Motown Records artist Switch, with their new single I Love You More.  Gregory Williams an originator of Switch continues to write, arrange, produce and record with the band. Switch Motown hits include; There'll Never Be, I Call Your Name and Love Over & Over Again. Switch introduced us to the vocals of late Bobby DeBarge and his brother Tommy DeBarge. Reunited Switch consistent with their majestic formula of making good music, returns with three of its remaining members.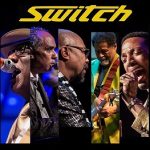 Switch 2019 consist of Gregory Williams, Phillip Ingram, Akili Nickson, Eddie Fluellen, Michael McGloiry, Deon Estus and Tefer Hazy. Their new single I Love You More is a true testament of staying power. They have not missed a beat. I had the pleasure of speaking with Switch leader Gregory Williams about their return and his new autobiography titled Switch, DeBarge, Motown and Me. In our interview we discuss his relationship with Berry Gordy, replacing group members, how they came up with the name and he will return after the Bobby DeBarge story airs with an exclusive follow up, since he had no part with its production.
The wealth of knowledge the incomparable Gregory Williams, with 8 million record sales has to offer is worth a listen. Welcome our new KeyPlayer Gregory Williams and visit switchentetainmentworld.com for more information about Switch as well as on their various social media platforms.