Urbanbuzzmag.com
By Nigeria Anderson
The Business Model That Works B-TRIP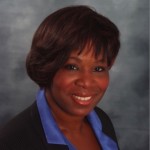 Jeanique Riche-Druses, Business Professional and Entrepreneurial Educator, is the founder of The EIgnite Group.  On Saturday March 19th 2016, Jeanique Riche will head up B-TRIP Live! Which is a ONE-DAY business boot-camp @YWCA (Meeting Room), 30 3rd Ave, Brooklyn you can still register  (http://www.eignitegroup.com) . If you have ever wanted to start a business this is where you should be.  B-TRIP Live! will provide you with a business model on how to make money, market and promote your business.   The one day boot-camp is designed to provide you with  information, feedback and the tools you will need to accelerate your business growth.  A Wharton Business School Graduate, with a dual degree in Marketing and Entrepreneurial Management, Riche has held various executive positions within fortune 500 companies.  Today, Jeanique Riche is paying it forward, as she train and prepare the next generation of top executives. I had the pleasure of speaking with our Key Player Jeanique Riche regarding  Entrepreneurial Management.
The social and economic crisis for inner city youth, low-income and across the board adult unemployment have force many to take a leap of faith to start their own business.  There is a major shift in every area of business today with the vast use of technology.  However, there is room for new ideas and new product.  B-TRIP Live! will train you on how to incorporate exactly what you need to get your business on the road of success. There is no better teacher than one who has gone through the process themselves. Jeanique Riche understands exactly what it will take for you to be successful for the long term.  Like everything in existence your business needs to be nurtured to life.  B-TRIP Live! will show you how to do that.
Launching out on your own is no easy but what you will need to get started is a new perspective. You will need help and guidance. B-TRIP Live! will help you move toward your transformation. B-TRIP Live! will train you and stick it out with you as you begin to trust yourself, through confidence and faith to believe that although you may fall short, you can pick up again and win. March is Woman History Month. A time set aside to acknowledge the outstanding historical and contemporary contributions women continue to make in our society and culture.  It is our pleasure to highlight Jeaenique Riche. (Listen to our interview and learn what it takes to really make your business great).