Urbanbuzzmag.com
By Nigeria Anderson
Mario Returning To The Stage With Music and New Play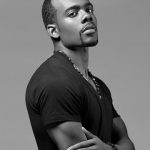 Before Chris Brown, Trey Songz, Mario held the realm of singer, songwriter, producer, actor, dancer and model. Yep! Mario with his charming looks and great smile, caught the attention of Mr. Clive Davis at the age of 14. We all know Mr. Davis has a true ear for talent. Later Mario came out with a remake of Biz Markie song; Just A Friend in 2002. Since then he has continue to contribute his talent skills and abilities as one of our uncompromising R&B vocalist. Through all media attention both good and bad Mario remains focus on creating music expressing life through his eyes, experience and sound.  Mario's new project is penned with a kaleidoscope of expressions. Mario is working on his fifth studio album, which is titled Evolve which is creating a buzz in the industry. Mario is working on his fifth studio album, which is titled Evolve which is creating a buzz in the industry.  If Mario's latest song and video Somebody Else featuring Nicki Minaj is an example of what we can expect, then lets get ready to welcome him back.
Mario's enthusiasm for music sparks and illuminates as you will hear in our interview. Mario is very transparent and focused when it comes to his work. He shares great information regarding his latest Cd to be release Evolve, stage performance, new label and movement within the entertainment industry. Mario speaks on great relationships and racism and how to manage both.  Adding to his film career, you can see Mario as Hud in the upcoming Love-Rock Musical Hair. He is a real Key Player.  It was great speaking with Mario and hearing about his new direction and return to music and stage. To his credit Mario has sold over 2.8 million albums. In addition to being nominated 2x for a Grammy, he won two Billboard Music Awards and Billboard R&B Hip- Hop Awards.
I have to make mention of I Won't Love You to Death: The Story of Mario and his mom, which express his heartfelt feelings regarding his mother's heroin addiction. Mario went as far as to create a documentary on how he obtained an intervention in an attempt to help his mother defeat her heroin addiction. His mother is also one of his musical inspiration as well as his gospel singing dad and church upbringing. Mario also launched Mario's Do Right Foundation established March 2008 to educate and inspire kids who suffer from drug addicted parents. He continues to used his personal experiences as instruments to grow through trial and error as well as help others. His documentary won a Prism Award for its accurate portrayal of drug abuse.  God bless him for turning a negative into a positive.
We welcome Mario to our Key Player family. The UBM family has Mario family in our prayers.