Urbanbuzzmag.com
By Lucas
Mark McLean A Dynamic Musician On The Drums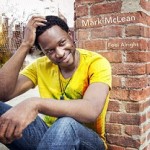 Mark McLean's recently released album, FEEL ALRIGHT is a triumphant work that is being welcomed by music enthusiasts regardless of genre preferences. It effectively features seven artists lending their skillful vocals on a myriad of styles from Soul, Blues/Funk, Pop/Rock, to Jazz both Cool & New Orleans-hot.  The singers, musicians – the entire ensemble, with multi-talented Mark McLean at the helm, adroitly break all the rules on FEEL ALRIGHT with 11 eclectic tracks, each one a stand-alone success.
Mark has been quoted as saying: "I don't want to be seen as a drummer, I want to be known as a musician whose instrument just happens to be drums".
Well, his new recording – FEEL ALRIGHT certainly proves that Mark McLean is a passionate songwriter, pianist and arranger, and one of the music industry's most dynamic and versatile artists working today. Click on the link below and enjoy this insightful interview, where we share a wealth of information as only Key Players can.