Urbanbuzzmag.com
By Nigeria Anderson
NEW FILM TIME MATTERS JUNE 23rd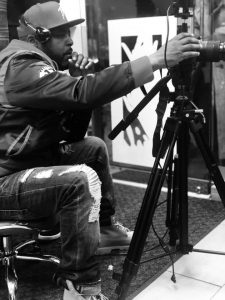 Mikey Jay is a recording artist, music producer, actor, philanthropist and community activist and recently added film director and producer.  Last we spoke with Mikey Jay, he was working on an album. Recently, we found out Mikey Jay has been busy producing films. His most recent film project is titled Time Matters presented by Aigne Film Group.  There is no doubt there is room for great storytellers. Mike Jay is no stranger for telling stories. Grammy nominated Mike Jay is well verse in telling a good story musically and now he has transferred his talents to the big screen.  Time Matters, appears action pack with a good story line. On June 23rd you will be able to see for yourself.
It's always a pleasure to catch up with our KeyPlayers to find out what is going on. So we are super excited for Mikey Jay and his Time Matters film project.  Having a successful career includes growing and advancing, Mikey Jay is well-known for playing his part in maintaining a vibrant role in being a successful. I had the best time speaking with him about his red carpet event and how there are opportunities for up and coming filmmakers.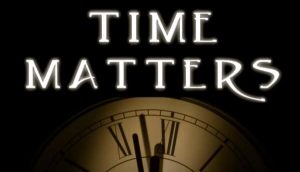 Aigne Film Group presents on June 23rd TIME MATTERS Red Carpet Movie Premiere at The STUART CINEMA & CAFE. Tickets are $25.00 accompanied with a gift bag which will include Slides, T-Shirt, SnapBack and Movie Soundtrack, including free popcorn.  You can obtain tickets through Cash App: AIGNE ENTERPRISES Showtimes are: 2pm, 5pm and 8pm.
Mikey Jay is a film financier and looking for the next film director and project. To begin his search he has offered you an opportunity to send your trailer to feature at the screening event of Time Matters. If you are a filmmaker and have a trailer you can send your trailer to Aignefilmgroup@gmail.com for review. Mikey Jay is looking for 5 good trailers email yours in now. Welcome back out KeyPlayer Mikey Jay, enjoy this great interview and grab some gems.  Visit Mikey Jay on social media, Youtube or his website https://spark.adobe.com/page/WqaV9opDmtNan/  PUSH PLAY