Urbanbuzzmag.com
By Nigeria Anderson
Gerald Jones and James Wright Present Sensere
James E. Wright, lll, formed a band titled Sensere, a Christian Band which is currently promoting their new single If It Had Not Been from their new project Kingdom Therapy. Sensere is one of the most authentic Live Band sounds in both Christian & Gospel music. They are at the highlight of their Music Ministry. Sensere is not new to the gospel community but doors are opening regarding their sound. Let me mention, there is a sound when it comes to Music Ministry and at this time Sensere's sound is being heard loud and clear. As James Wright mentioned in his interview with Urbanbuzzmag.com, not everyone can appreciate their gospel sound. However, Sensere is clear about their assignment and Music Ministry.
Urbanbuzzmag.com's mission is to be a media partner for artists and promotion team. I am honored to have come across Sensere a Christian Band and their sound. I pray you support them by spreading gospel through music. Click the link below and hear wisdom on how to make it even when people close a door but when your purpose is true, doors will open. Please Like and Share.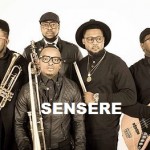 Senere's mission is to bring church outside church walls. If It Had Not Been, has a worship vibe which ministers to the heart. We all can attest that if it had not been for the Lord on our side, where would we be. Amen. The founder James Wright was kind enough to share with us the group history. The group is defined by their unique style and presentation.  Sensere is currently touring and performing, so check their website for updates and information www.senseremusic.com. You can download their new single If It Had Not Been and catch up on previous released materials on most digital outlets. I am confident you will be blessed by their ministry.  (Band photo left to right; Darry Efford trumpet, Charles McKay Trombone,Will Marceline Saxophone, John Robinson Drums & Tim Wimberly Bass Guitar). Whenever you hear they will be in your city try to go and see them for yourself. These guys are real Key Players.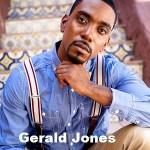 Gerald Jones is a journalist of Da Gospel Truth. Gerald Jones connected with James Wright of Sensere and has been working non-stop assisting on fine-tuning the Band for our music business of gospel. Yep! Music Business of Gospel. Kudo's to Gerald Jones not only a journalist but Business Man and A&R/Director of Marketing for Gospel Recording Artist Earnest Pugh's label, EPM Music Group. Therefore, Gerald Jones is able to contribute wisdom to Sensere a Christian Band which is taking the industry by storm. You can find Gerald Jones at www.dagospeltruth.com.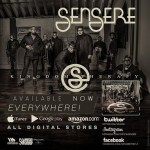 Sensere's sound is perfect for our now generation. The Word of God says: O magnify the Lord with me and let us exalt his name together.  It doesn't give a genre. However, we can agree it must be in His Spirit and Truth.  Sensere's new single, If It Had Not Been, from Kingdom Therapy will represent, listen for yourself. Please take note.  We do not hand out Key Player cards to just anyone but these two gentlemen brought it today with a wealth of information. I encourage any aspiring artist to take the next 30 minutes and tune in to this powerful interview.