Urbanbuzzmag.com
By Nigeria Anderson
Marishka Phillips Theatrical Presents Pandora's Box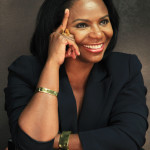 Entertainment has many facets which lead up to someone being great. What we see on big screens and hear over the airwaves are the results of a finished product.  Marishka Phillips is a native New Yorker, Brooklyn born. She started performing at the age of 8 and is very familiar regarding what it takes to be your best on stage.   Marishka Phillips has toured and performed on stages around the world. Today she is the most sort after vocal and acting coach here in NYC.  Her client list and tours are extensive and speak for itself. Marishka Phillips owns her own company titled Marishka Phillips Theatrical Preparatory. Her most recent project Pandora's Box Return includes her former student R&B Singer-Songwriter Monifah returning on April 27th.  It's a night designed to entertain and network.
I had the wonderful opportunity to speak with Marishka Phillips on her project Pandora's Box Return. We also talked about what goes into creating a great song from a vocal coach point of view. We couldn't give away all the secrets but if you listen to her interview, she will drop a jewel or two to help you get an idea of where to start. As a writer, there is something called writers block. However, in order to get that project completed you must push past yourself.  Marishka has a key to share with you, so join in on our conversation.  Marishka Phillips Theatrical Preparatory Presents Pandora's Box Return, Monday April 27th @ The Triad Theater Doors open at 9pm Cost $20 visit http://www.brownpapertickets.com/event/1409641 to purchase tickets.
There will be a meet and greet afterwards so come out and enjoy yourself but more importantly, hear some talented voices bring joy to your ears. Monifah will sing a song from her knew project One Moment. If you want to know more about our Key Player Marishka Phillips visit www.marishkasphillips.com.