Urbanbuzzmag.com
By Nigeria Anderson
WE CELEBRATE EDUCATOR AND ARTS DIRECTOR MS. TONI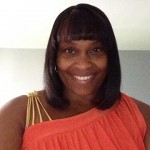 Ms. Toni known and beloved by her students, has reinvented a lost  product that has been deleted out of our educational system.  As we celebrate Women Month, it is our pleasure to bring to you Ms. Toni Saunders.  Ms. Toni Saunders is an educator and arts director that is making headlines and headway with her students; from One World  Middle School which is in my backyard Bronx NYC.  If you read the news  popularity suggests there is doom for our youth. Especially in urban communities, that teachers are burnt out underpaid and don't care about our children. Well I have news for you it's a lie. There is a remnant of teachers and professionals in their field that care.   There are pioneers putting in work to ensure that our youth are offered a chance to be great.  We celebrate Ms. Toni Saunders during Women Month for contributions in education and arts. I had the wonderful opportunity to interview her and she has a wealth of information to encourage the hearts of others.
During Black History Month, Ms. Toni Saunders, directed and produced a play for her students titled Color Blind.  In excellence each student demonstrated their gift in a stellar performance.  Some had never been in a performance or on stage before.  There is no denying that arts and entertainment help address problems in American. Color Blind story line played its part in conveying the importance of not judging. A much need play to help students not only at One World Middle School but neighboring schools cope with, high tension bubbling in our society regarding race. Color Blind is an on time production and should be performed in schools around the boroughs. With an influx of interracial marriages including our own Mayor of New York, why is there such tension? Well Color Blind will help you get a better perspective on how to better cope with our difference but more importantly it touches on the key to resolving all problems, Love. Watching a group of 11 to 15 year old students tell this story on race and love is very heartfelt. Kudos to One World Middle School for addressing such a sensitive issue.
Ms. Toni is a prominent supporter of education and arts. With a background which lends itself to her commitment to pay it forward to her students. She has created a safe and balance place for her students to be transparent and brilliant.  Ms. Toni's techniques have been widely praised by fellow workers and students. Her efforts to bring students considerably above average has transformed many students life perspective making it fun to attend school. Ms. Toni is in a class of, last of the last, teachers who still care and works diligently towards making a real transitional life change among her students.  Not only does Ms. Toni invest time, she is very instrumental in the success of her students.  We all benefit from successful students and some even make it to the White House to be President.  Most people say when a person is successful they thank their parents but teachers get a few Thank You's as well. From the play Color Blind, I am sure Ms. Toni is adding to someone who will say: "I would like to thank my teacher Ms. Toni."
Ms. Toni who is awesome in every sense of the word is doing a wonderful job. Help my salute Ms. Toni by listening to our interview and hitting like, we need your LIKE and support to help make a real difference. Ms. Toni is a real Key Player and we do not want anyone child to fail.